In-Person Worship Announcement
It is with great joy we announce that we are finally returning to in-person worship! We are looking forward to seeing everyone. However, there are a few things that we would like to share with you.
· Our next service will be on Sunday, September 20, 2020 at 9:00 am. (Note the earlier time!) There will only be one service. It will be viewable on Facebook and YouTube.
· The congregation will be limited to 50 people.
· You will need to register for this service. Please call or email the church office and let us know the names of those attending. Deadline to register is Friday, September 18th at noon.
· Face masks/coverings will be required for everyone, ages 10 and up. Children, ages 3-9, are highly encouraged to wear a mask. This is a non-negotiable guideline from the Bishop. Please bring your own mask if you can.
· The service will be held outside on the front lawn of the church. Please bring your own chairs or blanket if you can.
· In the case of inclement weather, the service will be moved to the Fellowship Hall.
· The church building will be off limits with the exception of the restrooms nearest the Fellowship Hall.
· We will be collecting canned food, etc., for the Toledo Food Bank.
· Don't worry if you cannot attend! Your health and safety are most important to us.
This document has more detailed information regarding the return to in-person worship. If you have any questions, please call or email the church office.
Please join us for Virtual Compline!


Wednesday

, September 23, 2020 at 6:00 PM (ET)

We are offering this Compline service via Zoom web conferencing. This allows us to see each other's faces and interact with each other online, real-time. Don't know how to use Zoom? We'll work through it together! You can join from a PC, Mac, iPhone, iPad, Android device, or even via an old-fashioned telephone call!

To access Zoom, click on https://zoom.us/j/3266613552 (or copy and paste this into your browser)
The first time you use this, you will need to download a software program, but it is very fast.When prompted, click "Join Audio Conference by Computer."
If you want voice only, please dial (929) 205-6099 and enter meeting ID: 326 661 3552.When asked for a participant ID, click "#"

The Order of Service for Wednesday, September 23 will be posted here prior to the service.
Please join us! We would love to connect with you, share a simple service, and worship together.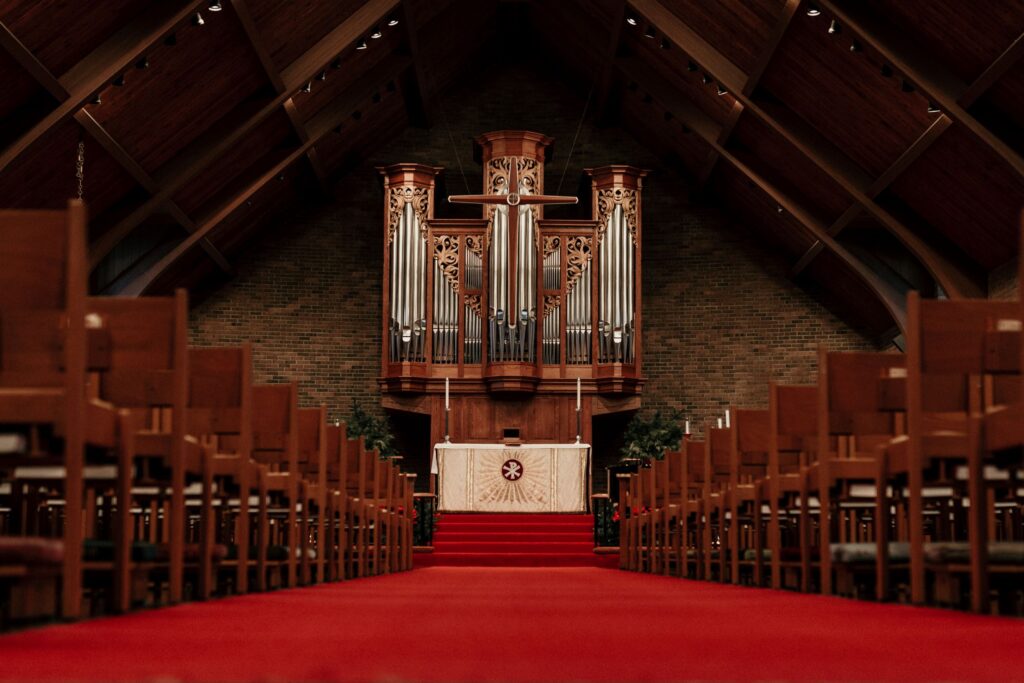 St. Michael's invites you to click on this resource for daily prayer which has been compiled to help us in our isolation to continue our corporate practice of Common Prayer, and especially to aid us in giving voice to our anxiety, our joy, and our thanksgiving. Peace be with you.
In-Person Services Suspended due to Covid-19
Sundays: 8:00 am – Holy Eucharist
A peaceful way to begin the day. The Holy Eucharist Rite II is celebrated each Sunday, and is followed by coffee and conversation in the Commons Room.
Sundays: 9:45 am – Family Service with Music
A family service for all ages. Holy Eucharist, Rite II is celebrated on the 1st, 3rd, and 5th Sundays of the month, in addition to special days, such as Palm Sunday and Easter. Morning Prayer is celebrated on the 2nd and 4th Sundays of the month.
Music for this service is led by the Senior Choir. The Youth Choir (3rd grade and above) also sings on the 1st and 3rd Sundays of the month.
Children's Chapel
During the service, children age 3 through 3rd grade begin in church with their families and then leave for Children's Chapel during the hymn between the first and second reading. During Children's Chapel they enjoy active songs as well as an engaging telling of the Gospel. They rejoin their families at the Peace.
Nursery
Sundays: 9:30-noon
Children of any age are welcome in church but care is also available for our youngest members, birth through two years old. Our nursery is staffed, welcoming and well-equipped. This care is available during the 9:45am service and continues through the education time that follows allowing parents to attend the Common Grounds Adult Seminar.
Want to check on your child without causing tears? In the Sunday School back room you are welcome to use our video baby monitor to check on your little one whenever you like!