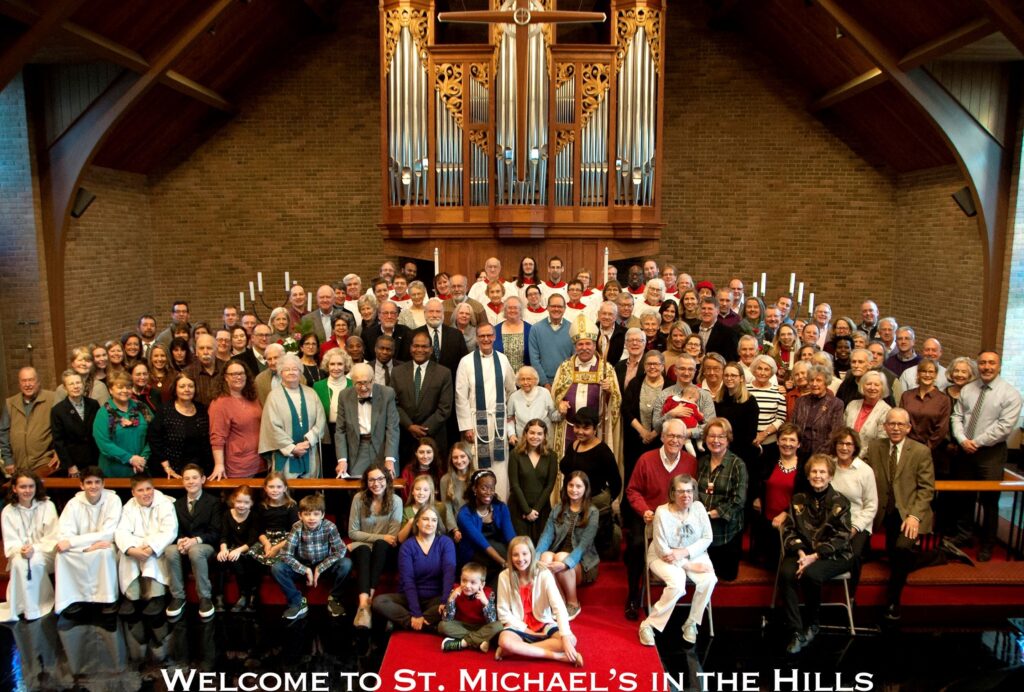 We are members of a church that grew from English Christianity, and we are from metro Toledo and southeast Michigan.
We hold the the early church's faith, based on the Bible and expressed in the creeds, and we live out this faith in the modern world.
Our worship is warm, yet dignified, relying upon the riches of the Book of Common Prayer and rooted in the Sacraments and the Word.
We cherish the Christian tradition and its essentials. We value the intellect and welcome questions and skepticism.
We celebrate the depth and diversity of the Christian experience. We are open to all who seek God and we believe the Spirit leads us into all truth.
Our mission is to Love, Learn and Serve in Christ's Name. There is a place among us for anyone who wants to join in this pilgrimage of the Spirit.
If you're a Priest looking for more in-depth information about our parish, please read our Parish Profile
To view the job posting on the Episcopal News Service, please click here