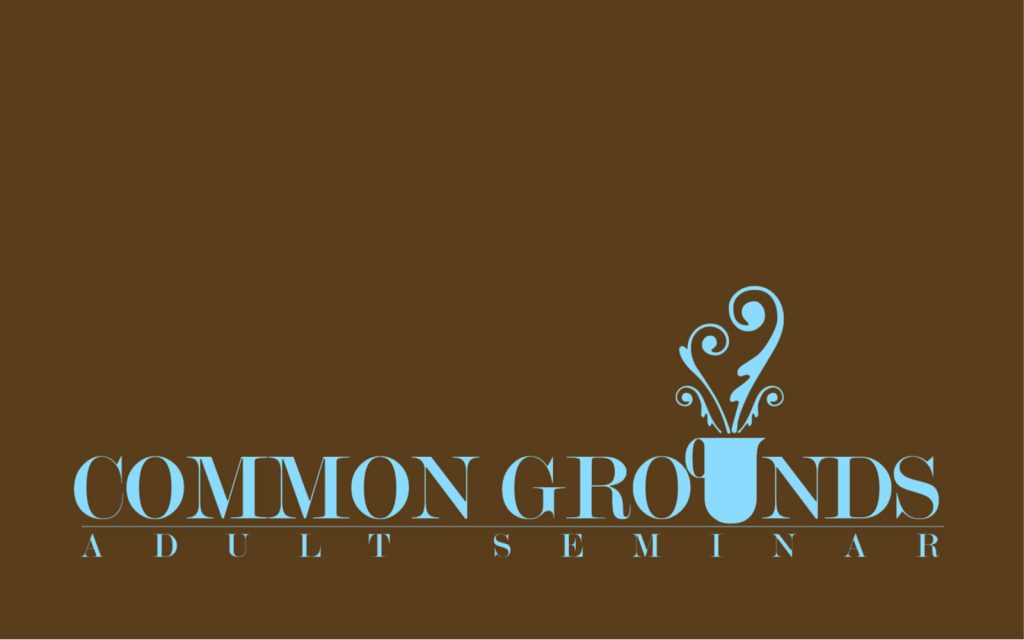 Common Grounds adult seminar is a vital part of Christian Education at St. Michael's in the Hills. Each Sunday, after the 9:45 worship service, all adults are invited to the Fellowship Hall for presentations of spiritual, cultural and social topics. Presenters are often congregation members, spotlighting the wealth of talent and experience in our parish. Church organizations and committees are welcome to use Common Grounds as a forum for increasing awareness for special needs and projects. We look forward to annual presentations from youth group summer experiences, reports from vestry, craft-making experiences for our FOCUS Christmas party and Christmas storytelling by congregation members. Talks normally start around 11:00 AM and last approximately 45 minutes including time for questions and answers.
February 24, 2019
Joe Gerhardinger presents on "Joseph Campbell and Myth": What do Moses, Odysseus, Katnis, Frodo, Dorothy, Luke, Hamlet, and Harry Potter have in common? Joseph Campbell would know! Join us this Sunday for Common Grounds to watch clips from some famous movies and have fun placing them in the archetypal Hero's Journey. Joe will share his interest in Joseph Campbell, the late American professor of literature at Sarah Lawrence College, who introduced us to comparative mythology in his book, "The Hero With a Thousand Faces," and became more widely known through a series of interviews with Bill Moyers on PBS. (Note: This program was rescheduled from January 20)M
March 3, 2019: Farewell to Alleluia, Pre-Lenten Celebration
Immediately following the 9:45 am service, join us for a Pancake Breakfast, hosted by our youth.
March 10, 2019: Criminal Justice Reform: It's Not a Choice
We are honored to have as our guest Lucas County Commissioner, Tina Wozniak Skeldon, bringing us up to date on this timely issue. Tina has served as County Commissioner since 2002. She brings her background as a social worker (MSW from OSU) and prior career as a counselor/case manager at the LC Correctional Center, and 15 years as a social worker at the Toledo Hospital. Her focus includes increasing access to treatment for those with mental health conditions and substance abuse disorders. She and her colleagues are partnering with the local criminal justice system to pursue meaningful CR reform. She lives downtown with her husband, Russ, and has 3 sons and 2 granddaughters.
March 17, 2019: What's New in the Boy Scouts?
Parishioner and UT Professor Ricky Becker has spent many years in leadership with Boy Scouts of America. He will share his pride in his son – James Becker – who recently achieved the rank of Eagle Scout, and what it means to participate in this organization serving youth in our community. When Ricky, James, and William are absent from church choir, it's a good bet they are off camping somewhere!
March 24, 2019: Understanding Alzheimer's and Dementia
Lynn Ritter Ph.D., Education Coordinator for the Alzheimer's Association, Northwest Ohio Chapter, will give us some basics on this important subject. Long life will mean increasing risks we will have one of the forms of dementia, and many of us already are facing this with our loved ones. Lynn is a dynamic speaker and brings knowledge we all will need, even as a congregation ready to help one another.
March 31, 2019: Black Swamp Conservancy
Since 1993 the Black Swamp Conservancy has been working to "protect and preserve natural and agricultural lands in NW Ohio for the benefit of future generations." Executive Director Rob Krain will tell us what they do and share their inspiring story. Mr. Krain has been with the group since 2007 and Executive Director since 2013. He holds a degree in Environmental Policy and Analysis from BGSU, and the Executive Certificate in Non-profit Management from Georgetown University.