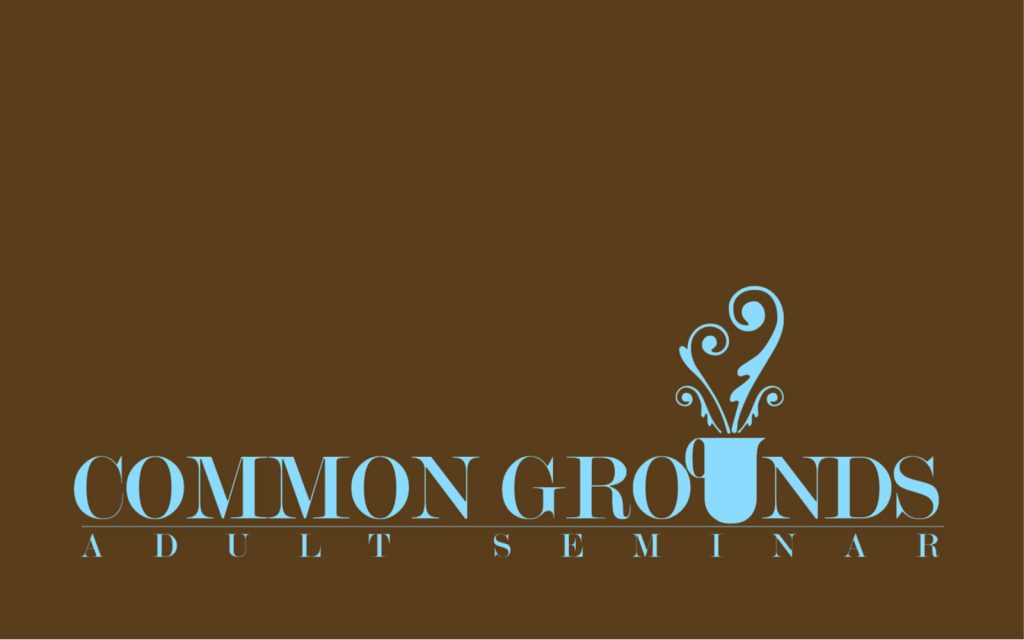 Common Grounds adult seminar is a vital part of Christian Education at St. Michael's in the Hills. Each Sunday, after the 9:45 worship service, all adults are invited to the Fellowship Hall for presentations of spiritual, cultural and social topics. Presenters are often congregation members, spotlighting the wealth of talent and experience in our parish. Church organizations and committees are welcome to use Common Grounds as a forum for increasing awareness for special needs and projects. We look forward to annual presentations from youth group summer experiences, reports from vestry, craft-making experiences for our FOCUS Christmas party and Christmas storytelling by congregation members. Talks normally start around 11:00 AM and last approximately 45 minutes including time for questions and answers.
October 27, 2019: "Trunk or Treat". All are invited to stay after the 9:45 service for this fun Fall event! We invite kids to dress up and come ready to 'trick or treat' from car to car in our parking lot! In order for this event to be a success, though, we need parishioners who are willing to pass out candy from their car! It's tons of fun if you decorate your car, but if you aren't able, we welcome you to simply come and enjoy the presence of the children and sit by your car & hand out candy! This event is for EVERYONE, so please invite your friends, family and neighbors!
November 2, 2019 – "Feed Your Neighbor: Feeding Souls, Too". Becky and Kievan Gay coordinate the Feed Your Neighbor site at Epiphany Lutheran Church. They will share the story of making an inviting, family-like environment to welcome visitors to the pantry. They, indeed, see their mission as "feeding souls" as well as bodies. You will love hearing where our donated items are taken (by Jano Nolette, Mike Ward, and George Shirk.)
November 10, 2019 – "Veterans Day Observance": Today we celebrate all veterans by sharing stories. Our own Fr. Foster Mays and Scott Hendricks will tell of their experiences, and for the final portion we invite all parishioners to reminisce about their family stories of service in the armed forces.
November 17, 2019 – "Hidden Treasure in Plain Sight": Today we appreciate and discuss the 250 uniquely-created St. Michael's kneelers. Learn about the Anglican kneeler tradition, the history of our finely-crafted kneelers, how we care for them, and how we make new ones. There is also a bonus opportunity to purchase new handmade cards showcasing this treasure just in time for Christmas giving! Please join Julia Burtscher, Kay Gerhardinger, and Carol Nichols for this colorful program.
November 24, 2019 – "Pie Potluck! Sign-a-Card for our college students!" Join the fun and bring 2 pies to church: one to eat and one to share with St. Paul's Community Center for their Thanksgiving week meal. Bring any kind of pie for our meal: savory, sweet, pizza, quiche, round or square. And bring a dessert pie for us to take to St. Paul's. Nancy Elzinga will be in the kitchen to accept your pies before the 9:45 service with warming ovens ready. Can mac and cheese be called "pie?" Of course! Also, we will have cards of encouragement for our college students. Send them your love by signing a card in the Fellowship Hall. Please call the church office with addresses of any college students you know so we can include them.