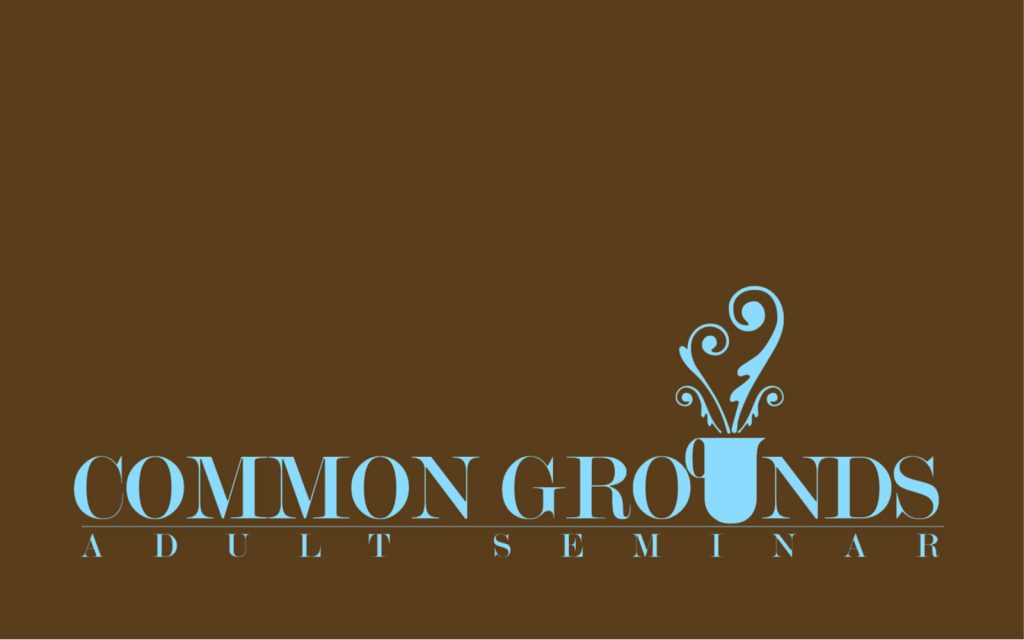 Common Grounds adult seminar is a vital part of Christian Education at St. Michael's in the Hills. Each Sunday, after the 9:45 worship service, all adults are invited to the Fellowship Hall for presentations of spiritual, cultural and social topics. Presenters are often congregation members, spotlighting the wealth of talent and experience in our parish. Church organizations and committees are welcome to use Common Grounds as a forum for increasing awareness for special needs and projects. We look forward to annual presentations from youth group summer experiences, reports from vestry, craft-making experiences for our FOCUS Christmas party and Christmas storytelling by congregation members. Talks normally start around 11:00 AM and last approximately 45 minutes including time for questions and answers.
All in-person events suspended due to COVID-19
March 1, 2020 – Coffee and Community Building: Enjoy a cup of coffee and conversation to get to know your St. Michael's community better.
March 8, 2020 – I Arise Today: St. Patrick's Song of Faith: Parishioner David Braun looks back at how he became intensely interested in Irish language, culture, and history through a tune used in our Episcopal hymnal.
March 15, 2020 – Science and Religion, Part 1: Our guest teacher will be Andy Jorgensen, University of Toledo Associate Professor Emeritus, and parishioner at St. Andrew's Episcopal Church. Andy recently taught a course by the same name for Lourdes Lifelong Learning Program. The course examines various views of the relationship between science and religion, based primarily on "When Science Meets Religion," by Ian Barbour. You are welcome to attend without doing any reading, but two copies of the book are available in our church library. If so moved, Dr. Jorgensen recommends reading the first chapter which provides an overview.
March 22, 2020 – Human Trafficking 101: Pastor Chuck Campbell, member of the Lucas County Coalition Against Human Trafficking, will dispel myths, giving us the most current information about local, state, national, and international factors that impact this issue. Chuck is a retired Lutheran pastor who is an activist for education. Attending Chuck's class will connect directly to the last event in "Off The Beaten Path", May 6, The Thistle Farm Story, when Rev. Becca Stevens will share the remarkable story of recovery in the treatment program she founded in Nashville TN for women victimized by human trafficking, addiction, and other forms of abuse.
March 29, 2020 – Science and Religion, Part 2: Please attend either or both sessions of Science and Religion. There will be much to learn even if you can't attend both.