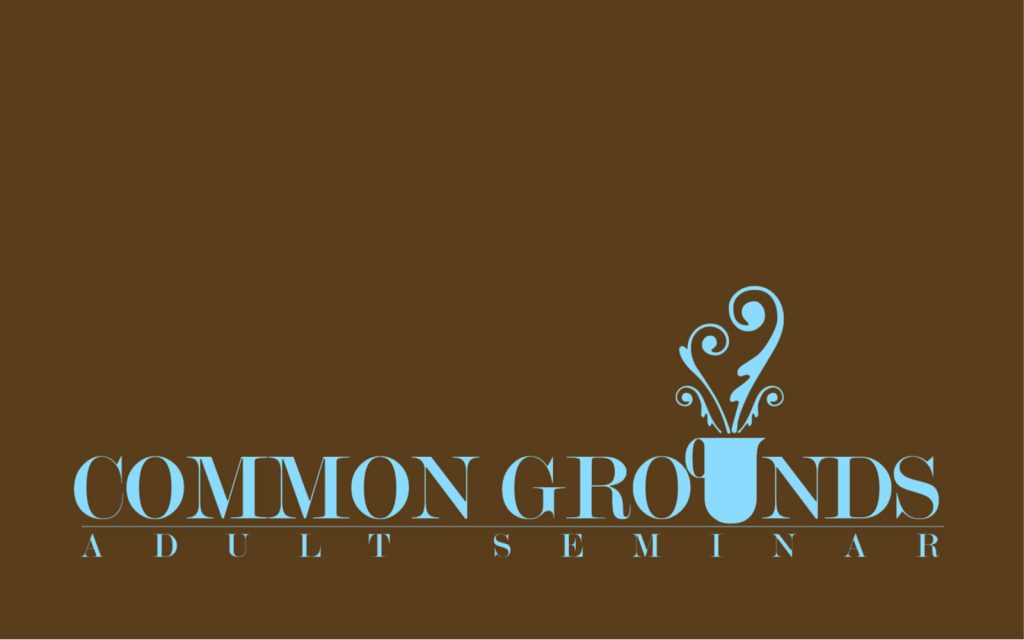 Common Grounds adult seminar is a vital part of Christian Education at St. Michael's in the Hills. Each Sunday after the worship service (Sept. through May), all adults are invited to the Fellowship Hall for presentations of spiritual, cultural and social topics. Presenters are often congregation members, spotlighting the wealth of talent and experience in our parish. Church organizations and committees are welcome to use Common Grounds as a forum for increasing awareness for special needs and projects. We look forward to annual presentations from youth group summer experiences, reports from vestry, craft-making experiences for our FOCUS Christmas party and Christmas storytelling by congregation members. Talks normally last approximately 45 minutes including time for questions and answers.
Common Grounds meets in-person, or you can join us LIVE via Facebook.
We are currently taking a break for the summer but will resume in September!
Enjoy watching some of our presentations from the Spring:
May 16 Barb Braun Reszko, LISW, on "Trauma" (Click here to watch the presentation on YouTube)
Trauma is an important topic right now in considering its impact on the human spirit, body, and psyche. We are currently aware, for instance, of the sense of trauma many front-line workers have reported during the pandemic. The impact of trauma on child development is undeniable. This term may even be more widely applied to us all as we experience the pandemic. Barb Reszko will teach us about trauma, the impact in short and long-term, and what helps mitigate the impact of trauma. Barb currently works at UT Physicians' Pain Rehabilitation at UTMC. Her background and work as a Licensed Independent Social Worker has been in Mental Health and Addiction Recovery. She is also a member of the Lucas County Coalition for Trauma-informed Care.
May 23 Dan Knaup, COO, Mercy Health St. Charles Hospital and Episcopal Priest, on "COVID-19 Response: A Perspective from the Inside" (Click here to watch the presentation on YouTube)
Fr. Dan may be familiar to you as he has attended St. Michael's in the Hills, and officiated at services here when Fr. Foster was away. He also serves as a supply priest in the diocese. He will share with us his experiences as a health care administrator organizing and leading Mercy Health St. Charles' involvement in the COVID-19 vaccine campaign. Before working in health care, Dan served in parish ministry as a Roman Catholic priest and as a Chaplain in the Armed Services for 20 years, with overseas combat deployments to Afghanistan and Iraq/Middle East. Dan's very current perspective on progress in curbing the pandemic will be a great opportunity for us to learn.