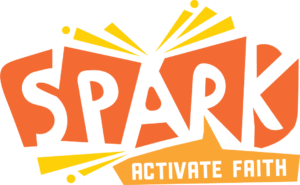 Children's Chapel & Sunday School for November 28th
"Jesus Loves the Little Children" Song   
"He's Got the Whole World in His Hands" Song
Children's Corner
Children of all ages are welcome in worship!
A children's bulletin is available on the table in the narthex, next to the Sunday bulletin.  Crayons and pencils can be picked up in the Children's Corner, also located in the narthex.  The Children's Corner can also be used during the service.  There are tables and chairs for children and their parents, plus additional activities for the children to use.  The clear glass walls between the narthex and the nave allow parents to participate in worship while they accompany their little ones in the Children's Corner.
Children's Chapel
During morning worship, approximately 10:15 AM – 10:40 AM
Children 2 years old through grade 6 who would like to participate in Children's Chapel gather in the center aisle at the front of the nave to hear the reading of the Gospel.  Following the reading, they are led by the cross to Children's Chapel, which is held in the education wing.  Activities during Children's Chapel will focus on one of the lectionary readings for that Sunday.  Children will return to the worship service during announcements, where they have the opportunity to participate in the Holy Eucharist and the remainder of the service with their family.  Families may also choose to worship together for the entire service.
Sunday School
Following morning worship during Common Grounds/coffee fellowship, 11:00 AM – 11:45 AM
Families may choose to be together during Common Grounds/coffee fellowship or children and youth may attend Sunday School.  Children 2 years old through youth in grade 12 who would like to participate in Sunday School can be accompanied by a parent to the education wing following worship.  Snacks will be available for the children and youth during this time.  Activities during Sunday School will extend the Lectionary lesson and may also include preparations for events of service to the congregation or larger community.  Sunday School will embrace the Love – Learn – Serve focus of St. Michael's.