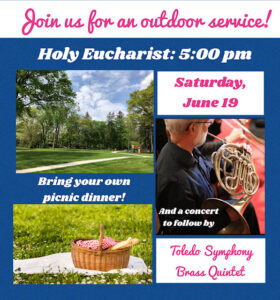 We are looking forward to our first Saturday night service outdoors followed by a picnic dinner and concert!  All are welcome to join us on the side lawn at 5 pm on June 19th and bring your own chair and picnic dinner!  St. Michael's "Off the Beaten Path" events series will sponsor a concert by the Toledo Symphony Brass Quintet at the end of the evening. It's yet another great reason to re-gather, invite friends, neighbors and family, and re-experience St. Michael's.  (Note: We will not have a Sunday morning service this weekend, so make plans to come Saturday evening!)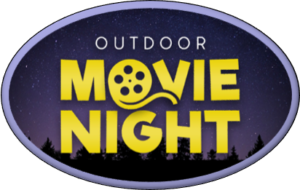 St. Michael's Music Department is inviting you to join us on the side lawn for a Movie Night on Wednesday, June 30th at 9:00 pm. This is a new monthly event that the church will host for your enjoyment. We will be playing 'Jesus Christ Superstar' at our first viewing and offering prepackaged concessions for you to purchase. All proceeds will go to the music department to help with the purchase of new music for the choir but more importantly we are just looking for an excuse to be around one another.  All you will need to bring is a blanket or chair to sit on. We hope to see you there!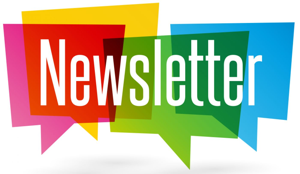 Read All About It!
Cross Currents, the monthly newsletter of St. Michael's in the Hills, is available online. Each issue brings you all you need to know about what's happening in & around the Church.
Click here to read the June Newsletter.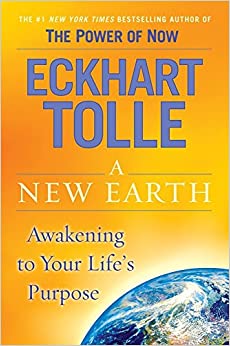 New Book in Claudia Hannaford Library!
In A New Earth, Tolle explores powerful ideas to show how transcending our ego-based state of consciousness is not only essential to personal happiness, but also the key to ending conflict and suffering throughout the world. Check it out here!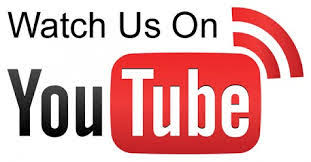 Please visit our YouTube Channel!
In addition to worship services we have recorded, you'll find music and sermons as well.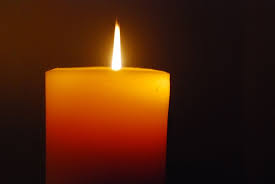 Virtual Compline
We offer a weekly Compline service on Wednesday at 6 pm via Zoom web conferencing. This allows us to see each other's faces and interact with each other online, real-time.
Please go here for instructions and schedule. 
Please join us! We would love to connect with you, share a simple service, and worship together.

Latest News & Resources
We have resumed in-person worship.  Registration is required in advance.  Call or email the office to register.
Click here to find our latest news and resources regarding our Covid-19 response.