Join us for Holy Week and Easter!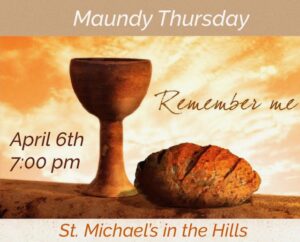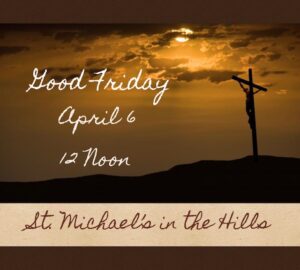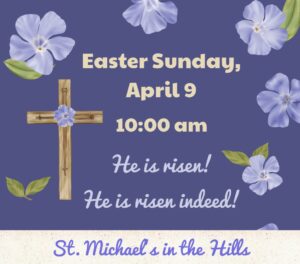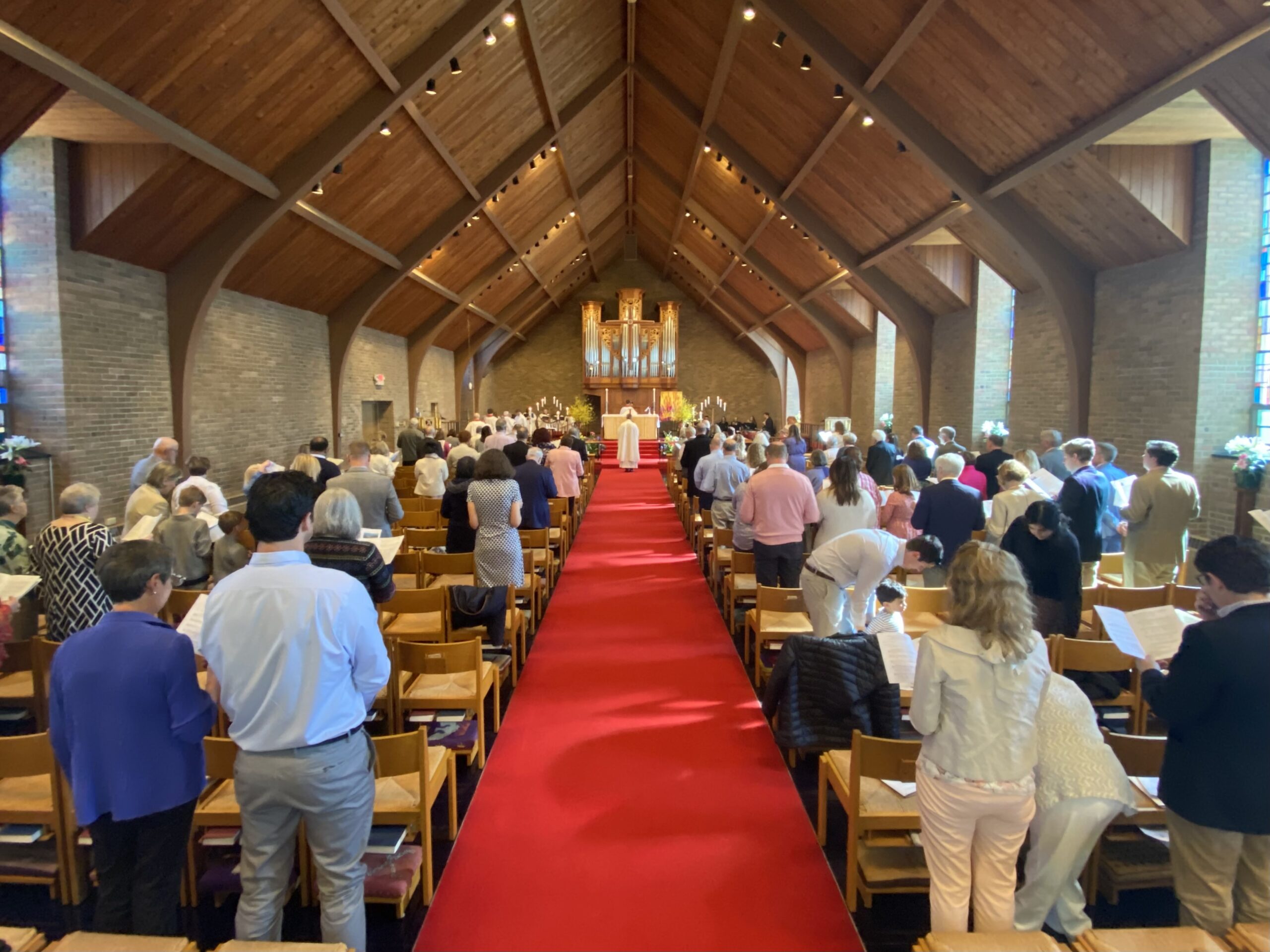 Sunday Service Livestream
Click on image above or anywhere in this box to go to the 10am service livestream and service bulletins.
Past worship services, music, and sermons are still available on our our YouTube Channel!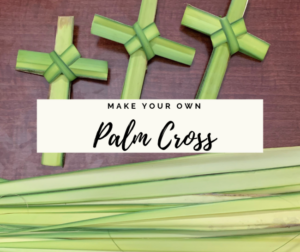 Palm Cross Workshop
April 2
Our Palm Cross Workshop is back!  Join us in the Fellowship Hall on Palm Sunday, April 2, after the 10 am service to learn how to create a palm cross.  All ages are invited! (This event will be in place of Sunday School.)

Join us following the 10 am service in the Fellowship Hall for coffee, fellowship & a presentation.
March 26:  Welcome Home!
St. Michael's has a long history of generosity and creativity in outreach… This spring and summer, we have the opportunity to help a Ukrainian family settle temporarily in Toledo, out of harm's way.  How can you get involved?  Come to Common Grounds on the 26th & find out!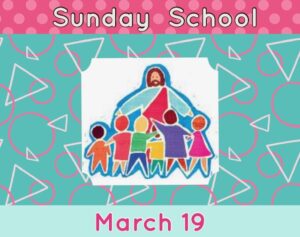 Sunday School
Kids & youth of all ages are welcome to attend Sunday School on March 19!
Sunday School meets the first and third Sunday of each month, following the 10:00 service and lasts approximately 45 minutes. We explore ways to love, learn and serve through story-telling, singing, crafts, and reading scripture, and we enjoy a snack!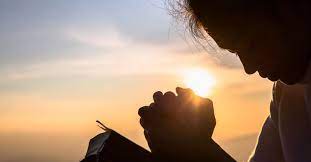 Virtual Compline
We offer a weekly Compline service on Wednesday at 6 pm via Zoom.  Visit our worship page and scroll to the bottom for details on how to join us.
Want to learn more about what Compline is?  Click here!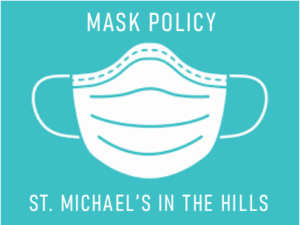 Mask Policy
At present, St. Michael's in the Hills' mask policy is "Masks Optional."  If there is a change in this policy, it will be communicated in the parish email sent on Friday, in advance of Sunday's services.  For more details on our mask protocol, click here.