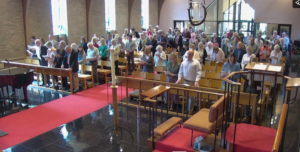 We are seeking a new Rector!
For more in-depth information about our parish, please read our Parish Profile
Almighty God, giver of every gift we receive: look graciously on your Church, and guide those who shall discern whom God is calling to be rector for this parish. Grace us with patience, trust, and hope through the interim times of doubt and uncertainty. We pray that we may receive a faithful pastor, who will care for your people and equip us to continue, improve, expand, and reach out with our ministries to all whom we can touch; through Jesus Christ our Lord. Amen.
To view the job posting on the Episcopal News Service, please click here

St. Michael's is excited to offer nursery and childcare for children ages 6 months—age 5 during our 10:00 am service.  Please bring your whole family & join us for church on Sunday mornings!

We offer Sunday School after the 10 am service on the first & third Sunday of each month.  Kids have fun exploring ways to love, learn and serve through story-telling, singing, crafts, reading scripture and enjoying a snack! Sunday School starts up again on October 1!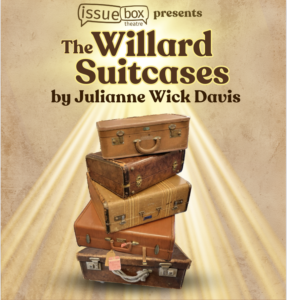 September 23-24
St. Michael's is excited to be hosting two more live performances of
The Willard Suitcases
– back by popular demand! Our very own Director of Music, Justin Bays, is part of the cast. These performances will be on Saturday, September 23rd at 7 pm and Sunday, Sept. 24th at 2:00 pm.  Click
HERE
to purchase tickets!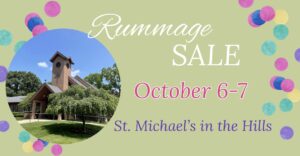 Our Annual Rummage is coming soon!   Join us on Friday, October 6 from 10 am to 5 pm or Saturday, October 7 from 9 am to 12 Noon, with a bag sale from 12:30-1:30.  All are welcome!
Housewares, furniture, clothing, books and much more!  Cash or check only.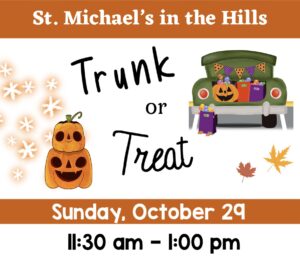 All are invited to join us for Trunk or Treat! Come and decorate the trunk of your vehicle or just come and enjoy the fun! Adults and kids are welcome to wear spooky/fun Halloween attire to the 10:00 service and stay afterward to enjoy the kids trick or treating and crafts, cider and donuts.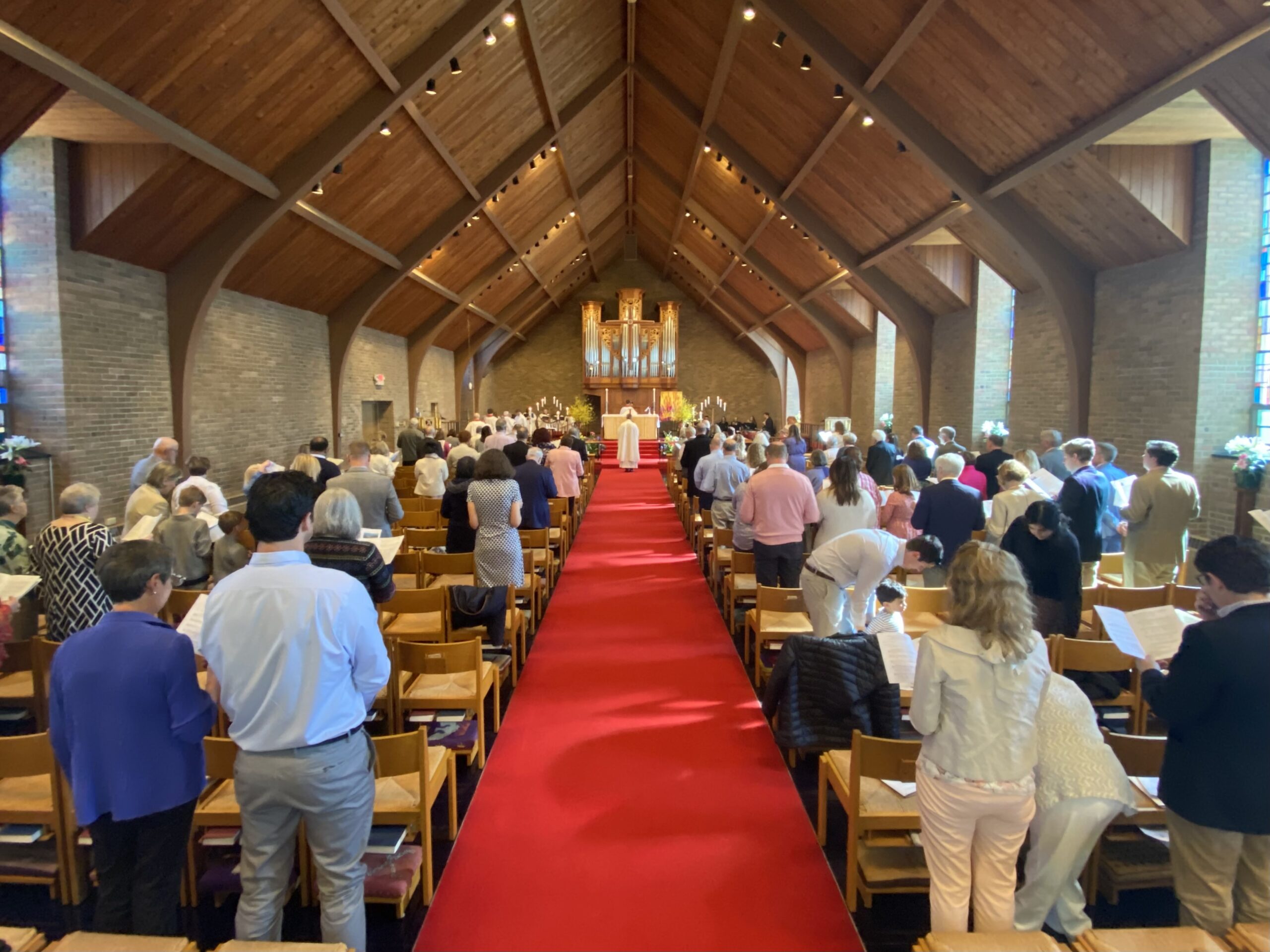 Sunday Service Livestream
Click on image above or anywhere in this box to go to the 10am service livestream and service bulletins.
Past worship services, music, and sermons are still available on our our YouTube Channel!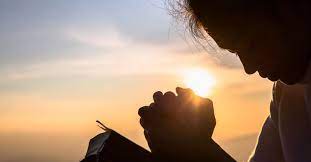 Virtual Compline
Our weekly Compline service meets via Zoom every Wednesday at 6:00 pm.  Visit our worship page and scroll to the bottom for details on how to join.
Want to learn more about what Compline is?  Click here!